Does Coconut Coffee really help you lose weight?
DOES COCONUT COFFEE REALLY HELP YOU LOSE WEIGHT? READ OUR HONEST THOUGHTS. WE'RE NOT HOLDING BACK.
At CAcafe we will never make claims that our products will definitively shed unwanted pounds. After all, the taste is enough to be excited about. What we do know is that a lot of our customers are experiencing pleasant results. Coffee and tea in general have been known to have health benefits. We also believe that adding coconut ingredients to almost anything can be a satisfying and healthy experience. We work hard to bring you a product that is unique and nutritious (if used as part of a balanced diet). 
 Every week we receive customer emails explaining that they saw an improvement in weight, hair, skin, energy, and more. We aim to make delicious coconut coffees and teas that fulfill part of a balanced diet. We didn't (and are not) set out to be the next Instagram-famous tea and weight loss fad. However, that doesn't stop our leaps of joy when we get these emails from our customers. What you are about to read are reviews from real customers. Here's what we are hearing: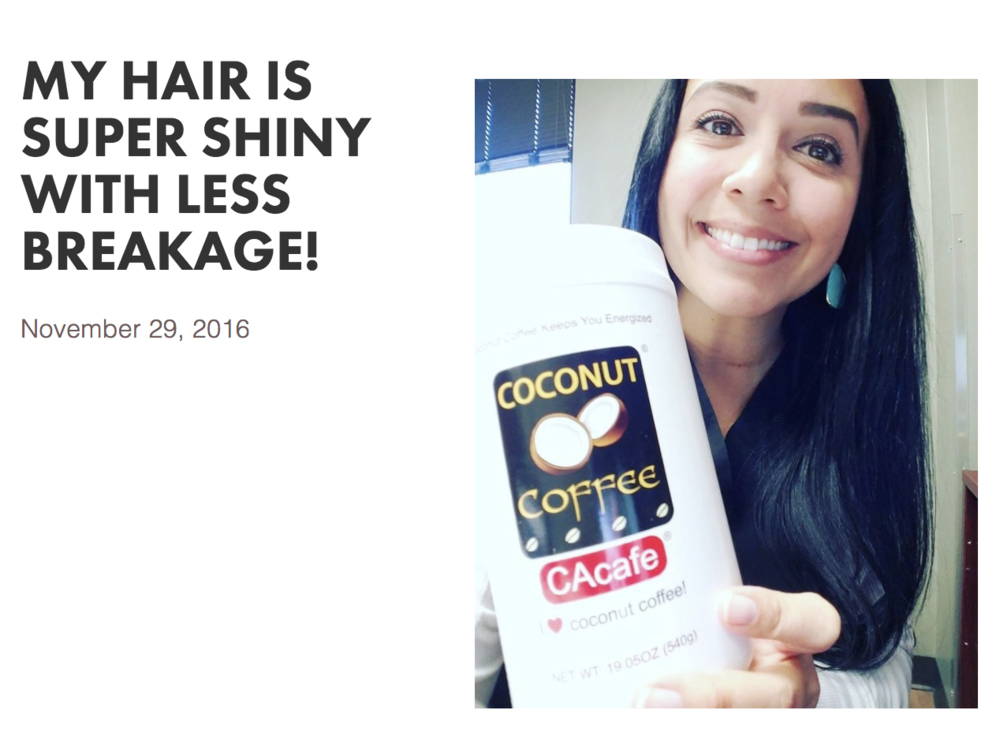 Kelli says she improved her hair with Coconut Coffee. I think we can agree that Kelli is #hairgoals
But..... Is it TRUE? Does Coconut Coffee help you shed lots and lots of pounds merely just by sipping it? The most important thing to remember if you're using ANY products to lose weight is balance. Yo-yo dieting, starving, binging, and more can actually ruin your metabolism according to Shape.com. We do believe that our products are part of a healthy, balanced diet and our customers are having positive reactions to it. So why do we think some are losing weight and improving their hair skin and nails? Is this even possible? We will be the first to tell you that's not the case for everyone. As humans, our bodies are all so universally different and so are our habits and lifestyles. We all react differently to what we ingest and we all have different levels of discipline. Like this customer below who lost a total of 70 pounds!!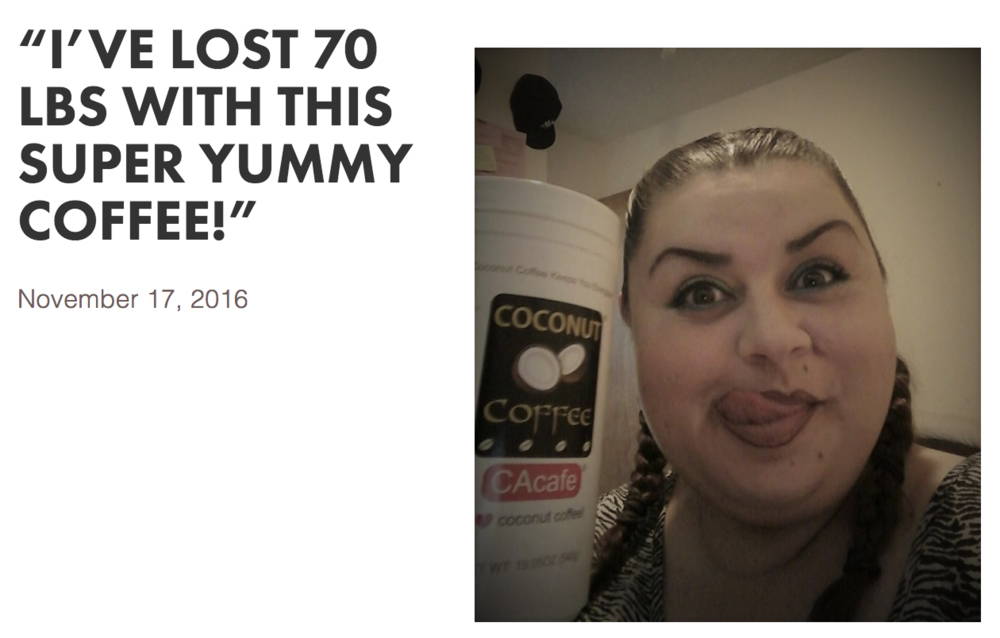 Francia has been using our products for over a year and says it's the reason she lost her weight. We are willing to bet that Francia also exercised, made good choices, and slowly/effectively changed her lifestyle. Coconut Coffee helped her stay energized, motivated, and balanced.
We also hear from fitness experts who feel our Coconut Coffee is a vital part of their fitness routine, like Emily here: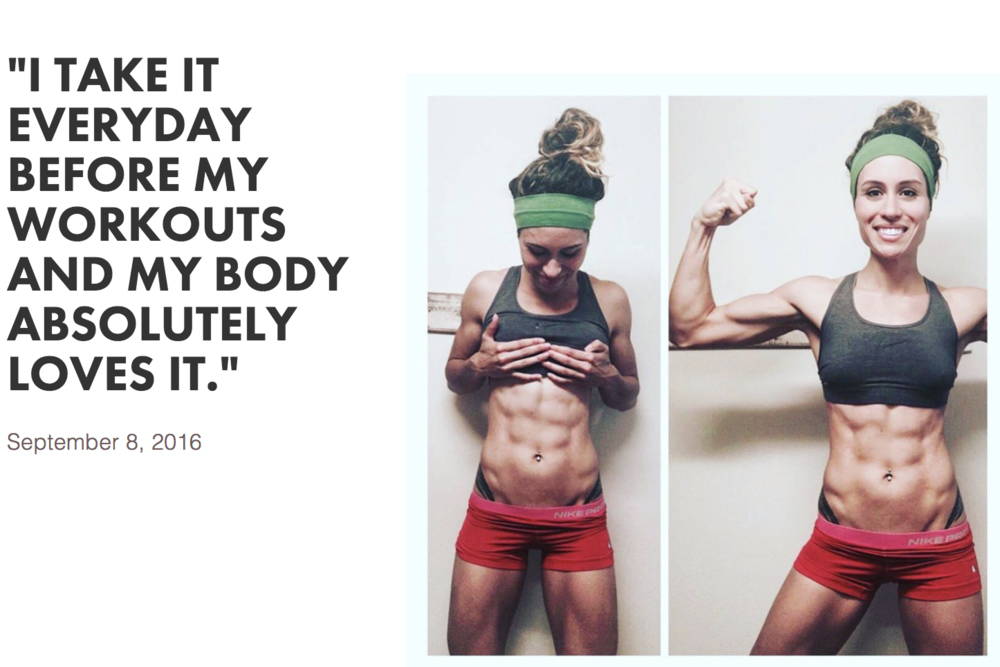 We have to admit, it's a lot of pressure. Customers are always asking us if they will get the same results as our featured customers. Going back to our earlier point, everyone is different.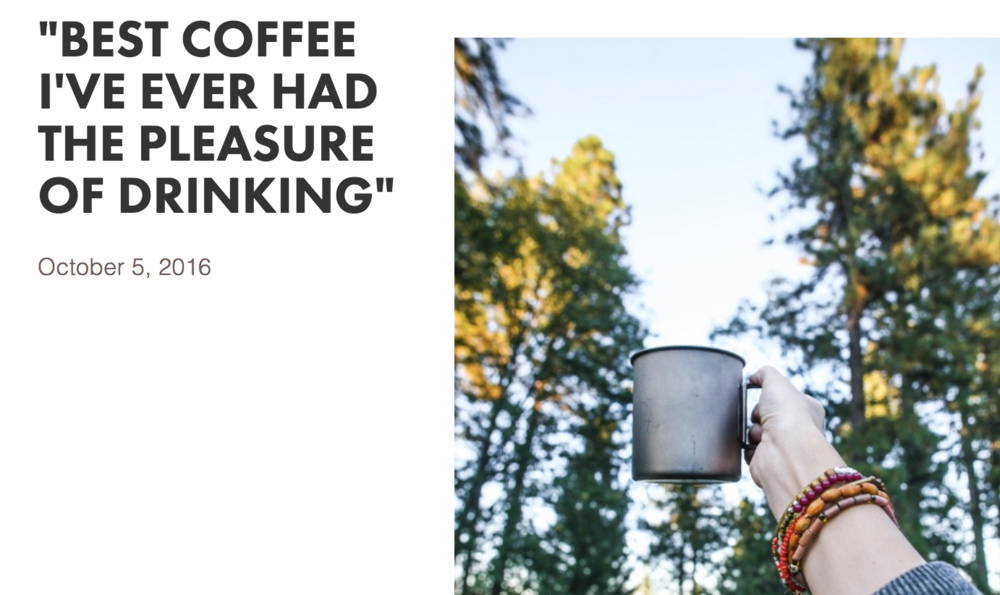 Miranda just loves the taste. To be honest...isn't that all we normally want from our coffee anyway? Healthy and delicious with a little bit of an energy boost. This customer really loves the outdoors, so she also loves the quick and easy way CAcafe can be mixed on the go. Who wants to haul a Keurig on a camping trip? Good luck finding an outlet! Click here to purchase Miranda's favorite CAcafe product.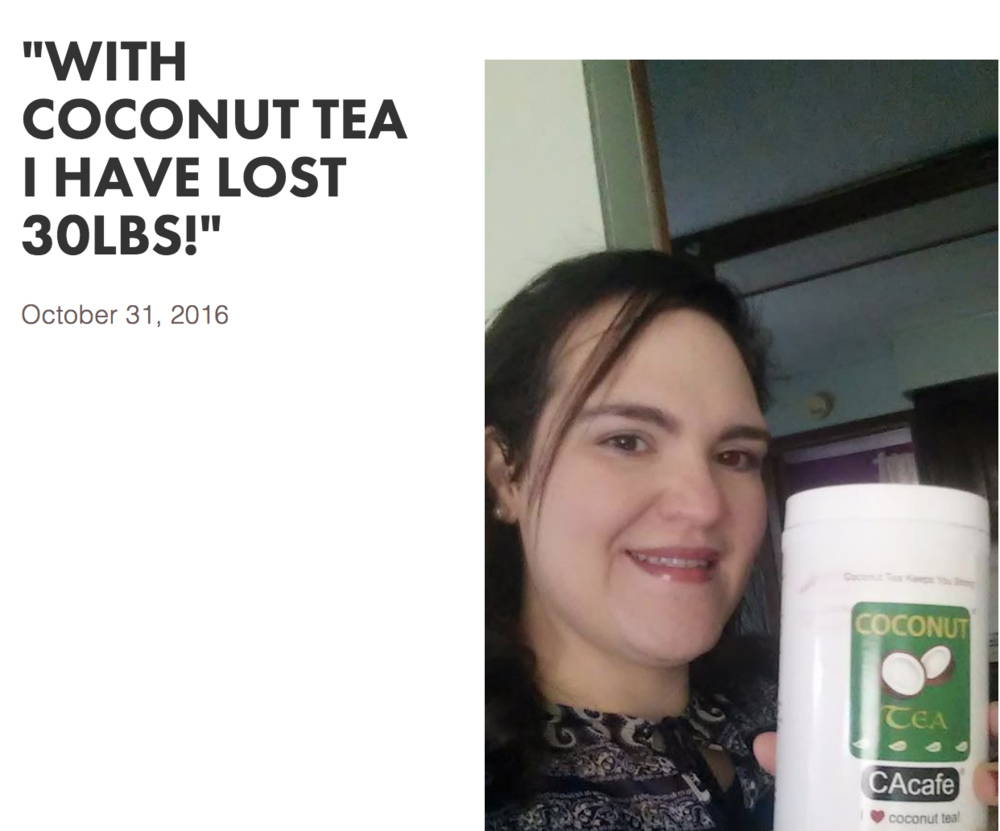 Lila says our coconut tea helped her lose 30 pounds. She claims that it suppressed her appetite and gave her energy. We imagine that energy boost got her up and motivated to reach her goals. Overall, the most popular claim from our customers is great taste! We'll take it!
Some people ask about the sugar content. We also make sugar-free versions of our Coconut Coffee and Tea Series for those who want to be extra healthy- or if you're like me and you just don't enjoy the taste of sugar in most of your beverages. With plenty of different products, we offer something for everyone. Check out our product page to see what we offer. Try it out and share your thoughts and results by submitting them to sharestory@CAcafe.com. We want to know: what do you think?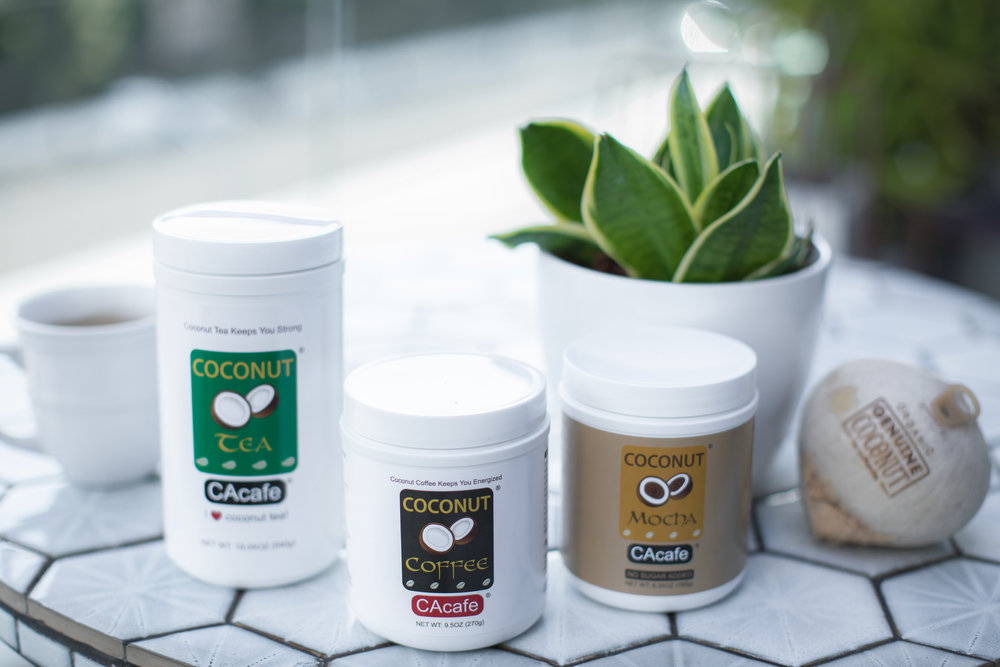 ---